Mississippi Public Health Association Reaffirms Statement on the Inappropriate Use of Ivermectin to Treat COVID19
October 1, 2021
On behalf of the MPHA Board of Directors, the MPHA Administrative Committee reaffirms the organizational statement issued on September 13, 2021, related to the inappropriate use of ivermectin to treat COVID19. Any statements made by MPHA's current President, Dr. Catherine Moring, on this topic do not reflect the views of the organization. Those statements are her personal opinion only.
MPHA continues to assert:
The Food and Drug Administration's (FDA) job is to carefully evaluate the scientific data on a drug to be sure that it is both safe and effective for a particular use, and then to decide whether or not to approve it. Using any treatment for COVID-19 that is not approved or authorized by the FDA, unless part of a clinical trial, can cause serious harm.
There seems to be a growing interest in a drug called ivermectin to treat humans with COVID-19. Ivermectin tablets are approved at very specific doses for some parasitic worms, and there are topical (on the skin) formulations for head lice and skin conditions like rosacea. Ivermectin is not an anti-viral (a drug for treating
viruses). The FDA has NOT approved it for use in treating or preventing COVID-19 in humans.
MPHA has asked its members to educate people on the inappropriate use of ivermectin to treat COVID19. Taking large doses of this drug is dangerous and can cause serious harm. Ivermectin preparations for animals are very different from those approved for humans.
Nursing and medical professional organizations and regulators are encouraged to act within their respective scope of authorities to protect the public by educating, regulating, and advocating for appropriate use of ivermectin.
Additional information on the Mississippi Public Health Association's official statements related to COVID19 can be found https://www.mspha.org/covid-19/. Questions can be directed to Dr. Kaye Bender, Executive Director of the Mississippi Public Health Association.
Mississippi Public Health Association Statement on COVID19, the Delta Variant, and Ivermectin
September 2021
The Mississippi Public Health Association (MPHA) Board of Directors remains concerned about the spread of COVID19 in our state and the effects of that spread on the health status of Mississippians. MPHA issues this updated statement for our members and for our partners in health care and in public health to continue to do our part to reduce the spread. MPHA understands how tired our members and the public are tired of worrying about the virus. But, we have to act together and act appropriately to remain vigilant in reducing the spread.
What We Know
As of September 13, 2021, Mississippi has 464, 075 reported cases of COVID19, with 8, 976 deaths and 131 outbreaks in long-term care facilities.
The Delta variant causes more infections and spreads faster than early forms of SARS-CoV-2, the virus that causes COVID-19.The Delta variant spreads more easily than other variants and therefore is more contagious.
While some vaccinated individuals have contracted the virus, the vast majority of hospitalization and death caused by COVID-19 are in unvaccinated people. Unvaccinated people remain at the greatest risk, in terms of their own health and that of the public in general.
Fully vaccinated people get COVID-19 (known as breakthrough infections) less often than unvaccinated people. People infected with the Delta variant, including fully vaccinated people with symptomatic breakthrough infections, can transmit the virus to others. However, vaccinated people appear to spread the virus for a shorter time. among both unvaccinated and fully vaccinated people.
The Food and Drug Administration's job is to carefully evaluate the scientific data on a drug to be sure that it is both safe and effective for a particular use, and then to decide whether or not to approve it. Using any treatment for COVID-19 that is not approved or authorized by the FDA, unless part of a clinical trial, can cause serious harm. There seems to be a growing interest in a drug called ivermectin to treat humans with COVID-19. Ivermectin tablets are approved at very specific doses for some parasitic worms, and there are topical (on the skin) formulations for head lice and skin conditions like rosacea. Ivermectin is not an anti-viral (a drug for treating viruses). The FDA has NOT approved it for use in treating or preventing COVID-19 in humans.
The U.S. Food and Drug Administration recently approved the first COVID-19 vaccine, which has been known as the Pfizer-BioNTech COVID-19 Vaccine, and will now be marketed as Comirnaty (koe-mir'-na-tee), for the prevention of COVID-19 disease in individuals 16 years of age and older. The vaccine also continues to be available under emergency use authorization (EUA), including for individuals 12 through 15 years of age and for the administration of a third dose in certain immunocompromised individuals. The Moderna vaccine approved under the EUA is expected to be FDA approved soon. Johnson and Johnson is expected to apply for FDA approval before the fall.
What We Need to Do
Follow the MSDH guidance related to vaccinations, vaccine boosters (as they are available and recommended), masking when indoors and/or in large crowds, social distancing, and hand washing as these remain good prevention measures.
Use the most recent information on the FDA approval of the Pfizer vaccine to address vaccine hesitancy.
Recognize the MSDH designated COVID19 Centers of Excellence for their commitment to three efforts:

Vaccination: Administration of COVID-19 vaccination to eligible members of their communities;
Treatment: Serving as a referral location for local physicians/providers for the treatment of COVID-19 infected individuals with anti-COVID monoclonal antibody (mAb) infusions;
Access: Addressing disparities in vaccination access in their communities. https://www.msdh.ms.gov/msdhsite/_static/14,23108,420,976.html
Continue to work within your local communities to address any disparities in access to COVID19 testing, vaccines, and information.
Advocate for polices in your school districts, cities, counties and at the state level, as well as in businesses and faith communties that reduce the risk of the spread of COVID-19 and promote equitable access to vaccines, testing, and treatment.
Educate people you know on the appropiate use of ivermectin. Taking large doses of this drug is dangerous and can cause serious harm. If you have a prescription for ivermectin for an FDA-approved use, get it from a legitimate source and take it exactly as prescribed. Never use medications intended for animals on yourself. Ivermectin preparations for animals are very different from those approved for humans.
Nursing and medical professional organziations and regulators are encouraged to act within their respective scope of authorities to protect the public by educating, regulating, and advocating for appropriate use of ivermectin.
Monoclonal antibodies can prevent serious COVID-19 illness. If you or someone you know tests positive for COVID-19 and are at risk for serious illness, monoclonal antibody (mAb) treatment can reduce the risk of hospitalization.
References:
https://www.cdc.gov/coronavirus/2019-ncov/variants/delta-variant.html
https://www.msdh.ms.gov/msdhsite/_static/resources/15400.pdf
https://www.fda.gov/consumers/consumer-updates/why-you-should-not-use-ivermectin-treat-or-prevent-covid-19
https://www.fda.gov/news-events/press-announcements/fda-approves-first-covid-19-vaccine
Mississippi Public Health Association Call to Action Regarding COVID19 Vaccine Recommendations For Communities of Color
March 2021
The MPHA Health and Racial Equity Committee and the MPHA Board of Directors are concerned about the disparities associated with communities of color receiving COVID19 vaccinations. According to the Mississippi State Department of Health (March 2021), the vaccination percentages by race are White 64%; Black 27%; Asian 1%; Other 7%. When reported by ethnicity, the levels are Not Hispanic 90%; Hispanic 1%; Unknown 9%.
MPHA urges all eligible Mississippians to get vaccinated for their health and the health of their families. But we know that the low levels of vaccinations among communitites of color are based on multiple factors, including lack of access, concerns about the vaccine itself, proof of identification, and many other issues.
MPHA is calling upon MPHA members and others who work in public health to take action to assist Mississippi communities of color with having access to the vaccines based on their eligibility. You can take action in several ways;
Educate yourself about the latest evidence related to COVID19 vaccines.
Help people to understand that there is a lot of misinformation out there – on social media and in other places. Help them to locate accurate information to help them make the best decision about the vaccine.
Share information about the myths associated with the vaccine with family members, church members, and others that trust you for accurate information.
Not everyone has a computer or is comfortable in using one. Offer your assistance in helping people make an appointment to get their vaccine by assisting them in going online to get their appointments (https://covidvaccine.umc.edu/).
Let them know about other vaccine sites like their health care provider, federally qualified health center or local pharmacy. See https://www.msdh.ms.gov/msdhsite/_static/resources/12232.pdf for a list of vaccination providers.
Share this phone number with anyone who has questions, but help them to understand that phone lines are busy so they may have to wait to talk with a live person (1-877-978-6453). If they can't wait, assist them with the call.
Organize appointment assistance and/or travel assistance to vaccine sites through individual connections, church connections, or community groups.
If you have received your vaccination, please share your story with others who trust you.
When people tell you that information keeps changing, let them know that this is the first time we have seen this virus, so we do learn more every day. But the things that have not changed are:

Social distancing
Washing hands
Wear a mask
Get vaccinated when it is your turn
IF PEOPLE STILL HAVE QUESTIONS, THAT IS A GOOD THING
It is normal to be cautious when something new comes along. Wanting to know more is a good thing — it means people want to be informed. Getting informed about COVID-19 vaccines is an important step to help us stop this pandemic. Check the website sponsored by the American Medical Association, CDC and the Ad Council https://getvaccineanswers.org for the most evidence-based information. Click on the upper right for the information in Spanish and other languages.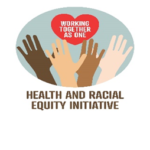 ---
MPHA Recognizes Public Health Heroes!
Many people, organizations, businesses, healthcare systems and the like have been hard at work the last few months as our state and nation have endured countless challenges and much devastation, namely the COVID-19 global health pandemic, environmental tragedies such as tornados and flooding as well as heightened racial tensions. The Mississippi Public Health Association would like to take the opportunity over the next few months to highlight and recognize some of the people, teams and organizations within our state who are going above and beyond to keep us safe and address the many concerns we are currently facing.
COVID-19 Communications Team
MPHA would like to recognize, thank, and congratulate the key communications team that has worked tirelessly to provide the public with accurate and timely information related to the COVID19 pandemic. This team includes three components: the Mississippi State Department of Health Communications Team; the State of Mississippi Governor's Office Communications Team; and Greg Goldman, American Sign Language Interpreter. These three components have worked together in a seamless manner to provide the people of Mississippi with credible information upon which they can make decisions to protect their health.
Since the beginning of the pandemic in the spring 2020, the MSDH and the Governor's office have worked together to communicate the status of COVID19 in the state, as well as the most current Executive Orders signed by Governor Tate Reeves and the recommendations from State Health Officer Dr. Thomas Dobbs. Throughout this pandemic, one of the top priorities for the Governor has been transparency and keeping Mississippians up to date on the state's response. "I have always tried to stress the important balance of this time: we cannot allow our system to collapse, and we should not use the heavy-hand of government more than it is justified," said Governor Tate Reeves. "We have to tailor our actions to the current threat, and make sure that they do not go beyond what is reasonable."
The Governor's Office and the MSDH have provided numerous press conferences and countless Town Halls and Open Forums on Facebook and other virtual media platforms. Keeping Mississippians informed is paramount to educating the public and ensuring that they have the best information to make informed decisions regarding their health and that of their family.
This time of intense, coordinated communication with the public does not occur without strong support staff behind the Governor and the State Health Officer.
Renae Eze served as the Communications Director for Governor Tate Reeves throughout 2020 and was a key leader in his campaign and transition team prior to that. She now serves as the Press Secretary and Senior Communications Advisor for the Office of Texas Governor Greg Abbott.
Liz Sharlot, Director of Communications for the Mississippi State Department of Health, has been front and center in providing expertise and support for these important efforts. She has served as the MSDH Communications Director since 2003 and is backed by 14 staff including a print shop. Her background is broadcast journalism, and she has held television reporting positions in a number of major cities in the South and Midwest. However, Sharlot says her true love is public health.
"There are so many facets of public health from disasters to diseases. I am fortunate my team has been with me through many of them using risk communications principles to communicate information at stressful times. COVID-19 was different because we actually learned about the disease as it was occurring. There was an intense amount of pressure to get accurate information out quickly and in various distribution vehicles from town meetings, social media, the website, the media and our MS Ready app, press conferences and even our own townhall meeting, COVID and You. I am extremely proud of our It is Real campaign that featured Jackson area COVID survivors. The message is so simple: wear a mask, follow social-distancing guidelines, and avoid large gatherings. Yet, we now see case numbers and hospitalizations rising again and with flu season right around the corner, this simple message is more important than ever before", Sharlot said.
Ms. Sharlot also noted that COVID has also forced the use innovative technologies to reach people. They now use ZOOM for press conferences to keep everyone safe. Think about it: Dr. Dobbs, Dr. Byers, and Ms. Sharlot were in three different locations and were still able to hold a statewide press conference. "Never would I have thought about a virtual press conference. We are now working toward the arrival of COVID vaccine and the challenges that will come with it. I am proud to be part of an agency that truly stepped up to the plate to serve its residents with the best knowledge, compassion and data (a lot of data) possible", Sharlot said.
Greg Goldman has become one of the most familiar faces in the state as he has provided American Sign Language for each of the Governor and State Health Officer Press Conference during the pandemic. Goldman is not deaf or hard of hearing, but he did grow up in the deaf community. Goldman said his father is deaf and his mother is an interpreter, so he grew up signing and speaking. He has been a professional sign language interpreter
since the age of 19.
MPHA will present Mr. Goldman will their Prestige Award, the Jon "Vic" Bailey Award during the 83rd Annual Public Health Conference being held virtually October 20-22, 2020. The Bailey Award is presented to an individual who has performed an outstanding service to the community during the preceding 12 months. MPHA has adopted Mr. Goldman as a true public health professional and is honored to give him this award.
Mississippi National Guard
We are excited to honor and recognize the Mississippi National Guard (MSNG). The MSNG has been heavily engaged in a variety of support missions in our state this year including domestic support to civil authorities, the COVID-19 response and weather-related natural disasters. The MSNG is and has been a vital player on the front lines alongside other medical professionals fighting against COVID-19. According to their Director of Public Affairs, Lieutenant Colonel Deidre Smith, "There is honor knowing that we are assisting our communities and families against this invisible enemy that has now claimed the lives of over 100,000 Americans nationwide."
There are currently approximately 450 MSNG soldiers and airmen supporting our state in support of the Governor's COVID-19 Task Force in a variety of missions with unique requirements and support elements statewide. The MSNG is assisting the Governor's Task Force including having their medics testing on the front lines, their Military Police Soldiers and Security Forces Airmen providing traffic control, and providing logistics and transportation elements which assist with the vital coordination and delivery of proper protective equipment (PPE) in coordination with MEMA and the MSDH as well as providing various other support services from their chaplains, lawyers and public affairs professionals.
Their Civil Support Team has been assisting Community Based Testing Sites set up and tear down as well as conducting training to ensure the proper wear of PPE. They are also supporting MEMA with planning and coordination support for logistical operations and at the State Emergency Operations Center providing assistance for community telephone hotlines. Additionally, they are assisting with food distribution at designated sites.
MSNG service members are serving on the front lines against an invisible enemy which poses concerns regarding the risk of infection and possible spread of infection to their family members. However, safety mechanisms are in place to reduce the spread and MSNG service members understand the importance of testing. Because community-based testing sites have been available throughout the state, traveling in support of ongoing missions can be challenging as the testing sites change locations on a daily basis.
The days are often really long for the MSNG. They work to meet standards and not for time, per se, ensuring safety and mission accomplishment for their variety of missions. MSNG soldiers and airmen have been dedicated to the various missions in defense of COVID-19 since state activation was initiated in March. Their days off vary depending on mission requirements. Despite the challenges and long days, Smith shared, "There is a great sense of accomplishment to be a part of something that is bigger than yourself. Knowing that your time and efforts can make a difference in the lives of others is true motivation for service."
Regarding response to natural and weather-related disasters, the MSNG has responded to a myriad of circumstances this year including hurricanes, tornadoes, and flooding. They are trained and proficient in a variety of tasks set to streamline the efforts in support of our civil authorities. MSNG has engineers and a variety of talented professionals that are trained and ready to assist first responders throughout our state wherever the need arises.
Additionally, they are doing a lot of other great things and community service among the state. For example, the soldiers of the 223rd Engineering Battalion recently spent their annual training building a walking trail for the rural community of Bruce, Mississippi. This mission is one of many Innovative Readiness Training projects that enhance unit training and readiness while filling a community need.
The MSNG has played an important role to keep our communities safe, offered help to heal divisions, and move our nation and state forward. While circumstances will continue to evolve, the MSNG is committed to assisting our local state agencies while keeping the public informed every step of the way. A pandemic of this magnitude requires a government-wide response. The guard's long-standing state and federal partnerships will continue to help ensure a rapid and unified response – ultimately, saving more lives. The MSNG remains committed to the health and safety of our men and women in uniform, their families, and the communities in which we serve. Please join us as we recognize, thank and commend the Mississippi National Guard.
COVID-19 Hotline
We are excited to honor and recognize the COVID-19 Hotline. The team's primary responsibility is providing the public with guidance and information regarding coronavirus. Such information ranges from sharing the latest information from MSDH or the CDC or explaining the requirements of the governor's executive orders to assisting individuals in locating COVID-19 testing centers in their area.
Typically, 12 individuals man the phone lines at any given time. When the hotline was established in March, it was open 24/7. This June, the hotline moved from MEMA to MSDH's Central Campus, and the hours of operation are 7:00 AM to 7:00 PM. Many of the team members have put in substantial overtime working 60 plus hours a week. Further, every team member eats their lunch at their station in order to be available to answer the public's calls.
The team also acts as a conduit for assistance, as they connect callers to the appropriate agencies and organizations to provide things such as unemployment benefits, mortgage/rental assistance, workplace safety, mental health services, and more. The hotline team practices Dr. Dobb's concept of "no wrong door" to connect callers with solutions- whether or not they are directly related to COVID-19 or MSDH.
Because of this "no wrong door" policy, many other agencies refer their pandemic calls to the hotline as well. The team also provides a direct link for healthcare providers to the MSDH Epidemiology team so the information distributed can be as accurate and consistent as possible. Further, public complaints regarding noncompliance with executive orders are transmitted to the proper response program for follow-up and investigation. According to the hotline director, Kimberly Reese, "The hotline team has a diverse background of public health knowledge and expertise, and they rely on and support each other to provide the best possible customer experience for every call." While the whole team deserves our gratitude and recognition, the team leads including Brad Martin, Amy Winter, Shonquatta Lee, Michelle Mangum, Tiffani Grant, Paige Stevens, Lamar Lott, Kevin Pearson and Win Winstead have all gone above and beyond and assisted the director with things such as gathering lunch orders, being the next level on a call and providing vital guidance for other hotline staff.
Prior to July of this year, the call center was fortunate to have volunteers from MDOT, MEMA, MEMA reservists, MS National Guard, William Carey School of Medicine, UMMC School of Medicine and the UMMC Dental School. However, since August 2020, the call center staff has been comprised of all MSDH employees and one MEMA reservist.
Some of the challenges the team has faced include burnout and turnover. According to Reese, "The calls received take a mental toll on hotline staff due to the emotional state of many callers. In addition, there is not much opportunity for mobility during the day, so team members must be intentional in finding opportunities to 'stretch their legs' as physical activity is also beneficial for mental health."
Moreover, as the pandemic response continues, it has been increasingly challenging to maintain a consistent and experienced hotline team. Some team members were called back to their respective agencies, and others were restricted in work scope by funding sources. When this happens, the overall effectiveness of the team is impacted by a lack of workforce stability. Reese is very proud of her team and told us, "Every team member has gone above and beyond- dealing with worried citizens. While the whole team deserves recognition, Wes McComas deserves a little more. Mr. McComas, a social worker by trade, spent 45 minutes on a phone call where he talked a suicidal caller down, and assisted with getting mental health services to the individual. Mr. McComas saved that callers life and embodied the MSDH mission in providing help to those who cannot always help themselves." Amy Winter, a hotline team member, shared with us, "I am thankful for the opportunity to serve my state during the pandemic. It was empowering to be able to share clear information with callers. We received many calls from people that were isolated and needed to speak with someone that could provide hope, compassion, and understanding.
Several callers thanked us and really appreciated being able to speak to another human being. We were united in our work and quickly developed rapport and friendships that helped with stress management." Another team member, Brad Martin shared, "It's
been quite an honor being part of the COVID-19 Response efforts. Each day could be different from the prior one and it kept me on my toes. I tried to treat/respond to each call as how I would want my call to be treated. It has been awesome to assist Mississippians (and also citizens of other states) in many ways during this historic pandemic. I really enjoy and take pride in the fact that I tried my best to be a resource to people no matter the nature of the call or the inquiries expressed."
If anyone needs to contact the hotline, the number is 1-877-978-6453. Please join us as we recognize, thank and commend the COVID-19 hotline and all of those involved in their efforts to provide us with important information such as COVID testing sites, symptoms, exposure interpretation, mask guidance, financial services, Executive Order interpretation, social services, quarantine guidance, mental health services, state and local COVID data updates, long term care facility support, childcare regulations, travel restriction information, and civic authority.
Mississippi Emergency Management Agency (MEMA)
We are excited to honor and recognize the Mississippi Emergency Management Agency (MEMA) for their hard work and commitment to keeping the state of Mississippi safe, informed, equipped and prepared, especially in a year as challenging and unprecedented as 2020! MEMA acts as the state agency for coordinating emergency response through their work with state agencies and other organizations, facilitating needs and ensuring things are taken care of throughout the state.
According to their Director of External Affairs, Malary White, "MEMA is a small operation doing lots of big things." 2020 started off with its fair share of emergencies and challenges even before the first case of COVID-19 was detected in Mississippi in March. MEMA helped the state handle severe weather in January, immense flooding in February, then all things COVID-19 related beginning in March followed by historic tornadoes in April. Executive Director Greg Michel shared, "Without a doubt, the year 2020 has brought with it numerous challenges. Coming into the 2020 new year, Mississippi experienced the longest disaster period in FEMA's history as a result of the enduring backwater flood. We suffered a historic tornado outbreak of 119 tornadoes in 2019. But, 2020 introduced yet another string of events never before seen, such as the largest tornado track in Mississippi history and the 3rd largest in US history, as a result of the Easter tornado outbreak on April 12th that claimed the lives of 23 Mississippians. The COVID-19 pandemic has thus far affected the lives of over 77,000 Mississippians and claimed the lives of more than 2,200, bringing with it public health social distancing measures that limit nearly everything we do as a society.
More recently we experienced the near simultaneous landfall of two tropical systems (Marco and Laura) near the Mississippi Gulf Coast. These events in and by themselves have not been experienced in recent history. Collectively, Mississippi has never experienced so many challenges at once. Nevertheless, MEMA is well prepared to assess, respond, and recover from these disasters. As the Executive Director of MEMA, I am fully confident in the capabilities of this team to continue to execute MEMA's mission impeccably."
MEMA serves as logistical support for the Mississippi Department of Health (MDSH) and are in charge of acquisition of personal protective equipment (PPE) such as masks, gloves, gowns, and test kits. This was a very tough job when the pandemic first started because there was such a shortage in PPE. MEMA is responsible for finding it, then shipping it to warehouses and ultimately putting it together to arrange and send to county EMA directors, long term care facilities (LTCF), hospitals, and communities. Since March, they have driven over 245,000 miles throughout Mississippi, clocked nearly 10,000 hours of overtime and delivered to over 470 hospitals and LTCF in all 82 counties plus the Choctaw Indian Reservation. White told us, "We could never do this alone. We have had tremendous help with deliveries and transportation from the National Guard and MSDH. It has been a significant partnership and their logistical assistance has been vital."
According to White, "Everyone has stepped up and worked overtime seven days a week, especially at the beginning. However, our Chief Logistics Officer, Don Wilson, never takes a day off and has been in charge of logistical support of PPE which is a huge undertaking as we have never seen anything of this caliber – his procuration of it and dissemination of it has been remarkable."
As of August 24, MEMA has 151 employees. They also have a Disaster Reservist Program which allows people to apply to work with MEMA during disasters. Their skill set is matched to needed areas and they are paid to assist with relief work and
other needs. In addition to the 151 MEMA employees, there are currently 135 reservists working to address the open federal disasters. Together, they are currently working over a dozen open federal disasters!
MEMA also helps with shelters. This is a multi-agency undertaking but MEMA's contribution is to deliver PPE to county EMA directors, work closely with the Department of Human Services with mass care and other PPE and make them aware of shortages. MEMA then coordinates to make sure the shelters are stocked and safe and the needs of those staying there are cared for.
MEMA Chief Recovery Officer, Clayton French has been running the COVID-19 Relief Program which is a program where the Legislature gave $70 million to assist counties and municipalities with COVID-19 related expenses. French handles the public assistance side and with this money, they hope to ensure 100% reimbursement to counties and municipalities for COVID-19 related expenses. White said, "He is the guru of public assistance and truly goes above and beyond."
According to White, "Michel, MEMA's Executive Director, is a great boss. His phone rings nonstop and he tries to answer every call. He is a problem solver and has solved countless problems. He is going to help anyone who asks and will do anything in his power to
get them the help they need."
MEMA also tracks weather related patterns and upcoming potential storms at all times, makes sure public assistance has been applied for by those impacted by disasters, has a watch desk that is manned 24 hours a day seven days a week, 365 days a year and they keep a tab on all kinds of things throughout the state (e.g. a missing child, dam breaches, car accidents, weather emergencies). They put out all kinds of information and have to keep their thumb on the pulse of things that are happening at all times. They disseminate information primarily through Facebook, Twitter, Linked In, press releases and the governor's press conferences.
White says, "Unprecedented and phenomenon are two words used a lot by MEMA's staff this year! You can plan and plan but we are truly trying to do the best for the people we serve and we are not going to let the state of Mississippi fail. That is not an option and we will do all we can to keep people safe and we understand we cannot do this alone. We need people to mask up and socially distance and help us get through this."
Please join us as we recognize, thank and commend MEMA and all of those involved in their efforts to provide us with important information, dissemination of PPE and working to keep us safe, equipped and informed.
Epidemiology Response Teams
We are excited to honor and recognize those that are involved with the Epidemiology Response Teams (ERTs). The ERTs conduct case investigation and contact tracing as part of primary disease control. Contact tracing is key to slowing the spread of COVID-19 and helps protect you, your family, and your community through appropriate isolation of people who test positive as well as quarantine for those exposed. The information collected is used to identify outbreaks, reduce the risk of transmission, help inform policy, monitor the spread of disease, and provide information on vulnerable populations. As of Tuesday, August 18th, the ERTs have conducted over 40,000 case investigations.
In April as case numbers increased, additional staff were needed across the state for case investigation and contact tracing. Staff from the MSDH health regions were organized into nine ERT teams allowing the agency to utilize existing staff knowledgeable about the local healthcare system.
The teams are led primarily by nurses with knowledge of infectious diseases and also include other MSDH program staff. Over 200 employees from multiple disciplines work on nine teams in the MSDH regions and the central office. The ERT members were reassigned from their jobs to work on the pandemic response and most continue to work their regular position in addition to the added responsibility of contact tracing.
Tim Darnell, Director of Field Services said of the teams, "Our Epidemiology Response Teams are comprised of people from different disciplines and backgrounds who are working together, under difficult, stressful, and ever-changing circumstances. These dedicated professionals have worked tirelessly and selflessly to protect and improve the health and well-being of the people of Mississippi, and I am very proud and honored to serve alongside them."
In addition to the ERTs, outbreak response teams work to investigate and assist with management of COVID-19 outbreaks in long term care and other facilities. An Epi-Response Surge Team (ERST) was also formed in the MSDH central office. The surge team members were hired using emergency response funds. The ERST provided a way to hire staff quickly to support the Regional ERTs who were experiencing a surge in case numbers. Prep teams are also a part of pandemic response and play a valuable role along side the response teams by collecting contact information for patients, requesting medical records and other support services.
The ERTs work seven days a week calling individuals, labs, hospitals, workplaces, long term care facilities, clinics and others to conduct disease investigation, provide education and make referrals. They often call someone who is still sick, has lost a loved one or someone who just needs to talk about their experience with COVID-19. The conversations
are confidential and are conducted to help prevent the spread of disease within the
community.
Phanell Upchurch, Chief Nurse Central Region shared with us, "ERTs provide compassionate and reassuring care to our COVID-19 cases, contacts and facilities. We are committed and honored to serve our great state of Mississippi during this extraordinary time. We are public health doing what we know best!"
The teams have faced many challenges and overcome them with hard work, commitment, determination and a positive attitude in order to combat COVID-19 and keep our state
safe.
Millie Smith, Chief Nurse Northern Region stated, "Even though our Current Epi Response Team has 22 MSDH staff from 13 different program areas and is now working from 12 different locations in our District, I can proudly call them my Team. They have trained, learned and stepped up to do case investigations, while also doing their required program work. Not only are they collecting valuable data that will be studied for years to come, but also educating cases, household contacts, workplaces, employers and contacts on many various topics. They have difficult phone calls and interviews with family whose loved ones are on ventilators, critically ill and sadly those that have died. Many have worked overtime, weekends and holidays for over four months and spent valuable time away from their own families. They have continued to press on to accomplish the goal of slowing the spread of COVID one case and outbreak at a time."
Please join us as we recognize, thank and commend the ERTs, the ERST and the Prep Teams and all of those involved in these efforts to provide us with such important information and working to reduce the spread of COVID-19.
UMMC
For this segment of the 2020 recognition campaign, MPHA would like to recognize, thank, and congratulate our partners at the University of Mississippi Medical Center (UMMC) for their leadership, commitment, and ongoing response to the COVID-19 pandemic. From simple tasks like teaching proper hand washing to engineering a respirator, UMMC has been diligent in its efforts to increase testing, reduce transmission and create forward-thinking health care solutions that benefit the entire state of Mississippi.
In attending to their diverse missions of education, health care and research, UMMC, as the state's only academic health sciences center, has fostered innovations such as:
An in-house COVID-19 test created by UMMC scientists and researchers working around the clock is vastly increasing the number of Mississippians identified as having the virus and speeding efforts to curb transmission. The total number of COVID-19 tests by UMMC labs as of August 3, 2020: 55,956 | Positive results: 6,899. The total number of antibody tests by UMMC labs: 1,197 | Positive results: 52
Working in tandem with state agencies, including the Mississippi State Department of Health, the Medical Center is testing residents state wide via drive-through collection sites.
Using basic supplies found at most hardware stores, a UMMC anesthesiologist engineered a respirator for use by COVID-19 patients whose conditions are most dire.
Medical Center researchers are conducting clinical research and trials on how to treat the disease – as many as nine clinical studies meant for people with COVID-19 who are ill enough to require hospitalization or intensive care, not those who are asymptomatic or able to recover from the disease at home.
And, the Medical Center's front-line staff is working tirelessly to care for those coping with the virus, at the same time doing what they do all day, every day: provide exemplary treatment for Mississippi's sickest of the sick.
UMMC, in partnership with health care providers from across the state, held a press conference on July 9, 2020 where Dr. Lou Ann Woodward, vice chancellor for health affairs and dean of the School of Medicine, called upon Mississippians to step up and take personal responsibility for keeping themselves and others safe from COVID-19. This type of leadership and collaboration is exactly what Mississippi needs to effectively manage this pandemic.
"We have been proud to step up during this pandemic to not only care for our fellow Mississippians, but also serve as a statewide health care leader," Woodward said. "Every day, I'm grateful for our staff who come to work in a hospital where beds, including those in the ICU, are at capacity with no finish line in sight. They are our health care heroes."
The Mississippi Public Health Association salutes these public health heroes for their
tireless work in making sure that Mississippians are safe!
MSDH Public Health Lab
For our second round of the 2020 recognition campaign, MPHA would like to recognize, thank and congratulate the MSDH Public Health Lab (MPHL) for their continuous hard work and contribution to the COVID-19 response in our state. Lab director, Dr. Daphne Ware shared with us that they were the first lab in the state to provide COVID-19 testing and are still an active, integral part of the response, performing 22% of Mississippi's COVID-19 tests. The lab team has often worked seven days a week, 10 to 12 hours per day to ensure adequate testing capacity and accurate reporting of results when receiving high specimen volumes. Even while performing the additional COVID-19 testing, the MPHL continued to provide all of their other routine services.
The lab has persevered through supply shortages, resource limitations and unknowns to ensure that Mississippi had an in-state COVID-19 testing option. Testing is vital as it assists with contact tracing, outbreak investigations and COVID-19 case identification. Numerous entities submit specimens to the Lab including clinical laboratories, private clinics, hospitals, nursing homes, prisons, detention centers, and the MSDH.
The MPHL has implemented multiple COVID-19 testing methods to ensure sufficient
testing capacity. In addition, the MPHL initially altered normal work hours to ensure adequate response and remained open for specimen receipt 7 days a week while receiving high specimen volumes. They developed a centralized accessioning team to enable specimen receipt throughout the day and implemented a COVID-19 test result call line to address patient and provider testing documentation requests and questions. They implemented rapid reporting options to reduce testing turn-around-times, ensuring timely results; 95% of test results are provided within 48 hours of specimen receipt. To ensure effective communication, they implemented staff huddles twice daily and host daily conference calls with the state clinical laboratory network to ensure a collaborative, state-wide testing response.
According to lab director, Dr. Ware, "Throughout the pandemic response, the MPHL has displayed an intense dedication and true commitment to public health. The MPHL staff has been flexible, altered their work schedules as needed and accepted additional duties as assigned or requested. With long, often double shifts, limited resources, high specimen volumes (up to 5000 per day) and balancing routine work demands with COVID-19 work, they have remained steadfast, positive and committed to the work and helping our state respond to and address the global health pandemic in the most efficient way possible. Throughout the pandemic, the staff never stopped growing, adapting, and enhancing their work. Even now, the MPHL is in the process of implementing COVID-19 serology testing as well as expanding COVID-19 molecular capacity."
Join us as we recognize, thank and congratulate the MPHL for their unending work and commitment to keeping us safe, informed and adequately tested!
MSDH Office of Epidemiology
This first week, we are excited to honor and recognize those that are behind the scenes crunching numbers and providing us with detailed daily updates of the COVID-19 numbers in our state. These numbers include the number of new cases (total and by county), the number of new deaths, outbreaks in longterm care facilities, and hospitalizations with confirmed and suspected infection.
The Data are collected, compiled and analyzed by the Mississippi Department of Health (MSDH) Office of Epidemiology. The Office of Epidemiology, along with MSDH Health Data Operations and Research team, provide the information in charts, graphs and interactive maps. The information is provided across multiple platforms and is used statewide and nationally for awareness, planning, disease intervention and evaluation. The data provide an indication of where we stand with the outbreak and also provides highlights of vulnerable populations, health disparities and racial disparities.
"It is a small group of dedicated MSDH staff that provides the information daily and they have done a spectacular job," Dr. Paul Byers, State Epidemiologist, said. They have worked hard to develop data sets that display the information in ways that are transparent, useful and reflect where we stand with the coronavirus (COVID-19) outbreak.
The Mississippi specific COVID-19 data have been compiled and published by MSDH since the first case in early March to inform and educate individuals, healthcare organizations and local/state government agencies. In addition, MSDH reports disease outbreak information, including COVID-19 data, to the Centers for Disease Control and Prevention. Reporting detailed and accurate data allows us to better understand and track the size and scope of the outbreak and strengthen public health prevention and response efforts at both the state and national level.
The team is led by Dr. Paul Byers and Theresa Kittle, MPH, Director of the Office of Epidemiology. Theresa and Britney Rust, MPH are responsible for cleaning and organizing the data and Liu (Jack) Xiaojian, PhD is responsible for pulling together the map each day. They are accompanied by Joseph (Sam) Miller, Dr. Kathryn Taylor, MD, Deputy State Epidemiologist, Dorthy Young and a whole host of other outstanding team members.
According to Dr. Byers, "The team has pulled together under the most stressful conditions, working to provide the most impactful and up to date COVID-19 data available to the public. This data is vital to informing the public and directing public health actions. I applaud the entire group on the stellar team effort."
The MSDH Data reporting has even been mentioned and recognized on the national level for the quality of data and detailed reporting. Please join us as we recognize, thank and commend the Office of Epidemiology, the MSDH Health Data Operations and Research team and others involved in the effort to provide us with such important numbers on a daily basis. They are truly Public Health Heroes!
---
RESOURCES
MPHA would like to thank all of those on the First Line of Defense giving of themselves  everyday  in our COVID-19 battle! We also have other members and constituents asking what more can I do to help my community and my state. Many of us are able to do a little more. With 40% of the recently unemployed in our country earning less than $40,000 per year, there are needs everywhere. MPHA, led by the efforts of our Board Secretary, Lydia West, has compiled and vetted a list of charitable organizations assisting families in Mississippi during the COVID19 pandemic. Please consider donations to these worthwhile groups feeding and assisting Mississippians during these difficult times.
Feeding Mississippi
Mississippi Food Network covers most of the state: https://www.msfoodnet.org/
Mid-South Food Bank covers Mississippi communities around northwest MS: https://www.midsouthfoodbank.org/
Feeding the Gulf Coast covers the Gulf Coast: https://www.feedingthegulfcoast.org/
Sow Reep Feed is based in Jackson Based organization that works to get healthy food to low-income communities. They are taking donations, seeking volunteers and have space for people to request assistance: https://www.sowreapfeed.org/corona
The Society of St. Andrews: http://www.endhunger.org/mississippi
Extra Table is an organization that Robert St. John has, it is based out of Hattiesburg, but they supply food pantries and soup kitchens across the state with the food they need every month. They only donate food that is lean protein, fruit with no sugar added, low sodium vegetables, whole grains, and no high fructose corn syrup. https://extratable.org/donate/
Other Assistance
Community Foundation for Mississippi is working with a growing network of partners to ensure the resources for responding to and recovering from crises are available to meet the current and future needs of the state's residents. The Mississippi Community Relief and Recovery Fund supports the immediate and long-term needs of communities and organizations working on responding to emerging and extraordinary events, including COVID-19. All tax-deductible donations to the fund will support people and communities in Mississippi, https://formississippi.org/
United Way of  Mississippi are taking donations locally (https://www.unitedway.org/local/united-states/mississippi#) and find your local chapter info.
Move on Up Mississippi  "we drive awarenesses of problems and solutions, fund programs, and support change agents to realize a healthier future for all the children of our state." is providing food to families in Lafayette County and food to front line workers  https://moveonupms.org/
Good Samaritan (helps families in the metro Jackson area in crisis situations): https://goodsamaritancenter.org/
IONA House is seeking financial donations, volunteers, and food donations: https://www.stcolumbs.org/iona-house
Medical Facilities
Mississippi Blood Services (https://www.msblood.com/)
United Blood Services (https://www.vitalant.org/home.aspx) Donated blood is in very short supply, so if anyone is interested in donating blood check out your local area information  to donate. They are following strict  COVID-19 procedures.
University of Mississippi Medical Center: (1) for every dollar raised in support of UMMC COVID-19 Response, Regions Bank will provide a dollar-for-dollar match up to $50,000. (2) donate to the Children's of Mississippi Family Assistance Fund to provide meal vouchers and other support for parents/guardians staying with pediatric patients, (3) donate Personal Protective Equipment (PPE) & smart devices (i.e. IPad, IPhone). https://www.umc.edu/Office_of_Development/COVID-19-Donations.html
Thanks for  your consideration to assist!